OverviewofHonorsCollege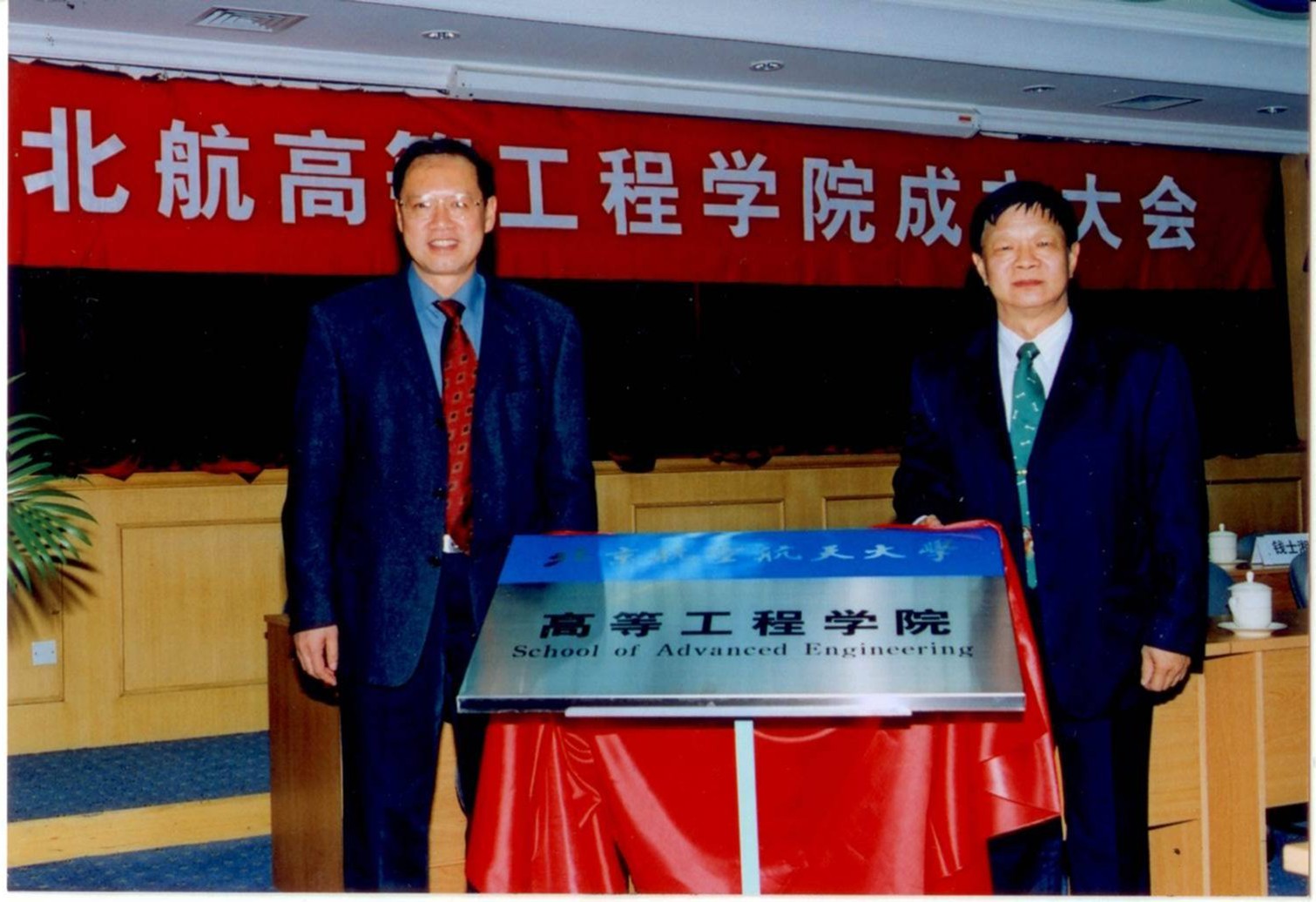 HonorsCollegeofBeihangUniversity(abbreviated as HCBU) was founded in September2002. As one of Beihang University's high-quality talent cultivation, education reform bases funded by Everest Program ofthe Ministry ofEducation, it dedicates to providing excellent science and liberal arts education for future academic and industry leaders. It has advantageous resources to ensure the teaching of the basic courses, because it can not only access the excellent faculty and scientific research environment of Beihang University, but also can invite distinguished instructors from top-tier universities in ZhongGuanCun Core University District.
Since the foundation ofHCBU, it has become the cradle for developing future academic and indus- try leaders with top-notch talents and strong willingness for innovation. Over the past decade, 456 honors students have successfully graduated from HCBU. Among these graduates, about60% students of HCBU continues their study in Beihang University, 5% students choose to go to first-class universities in China, and the rest30% students pursue post-graduate degrees in world-class universities such as such as Stanford University, Harvard University, MIT and CMU.
In 2016,HCBU was renamed "ShenYuan Honors College of Beihang University".
Honors Undergraduate Program
Enrollment and Admission
From 2002 to 2014, about 50 freshmen that are top 2 among their peer students were admitted into HCBU annually after they enrolled in Beihang University. The number of the enrollment has increased to 200 since 2015. After the first semester, HCBU selects approximate another 30 excellent freshmen based their scores in course study across all the departments at Beihang University.
Common Honors Course Study
During the first two years of undergraduate study, HCBU's curriculum emphasizes learning science and liberal arts. It consists of sciences cours-es covering the disciplines such as mathematics, physics, chemistry, life science and computer science. It also provides many liberal arts courses including English, Chinese Language and Literature, History of Chinese philosophy and so on. HCBU invites the most distinguished instructors from top-tier universities such as Peking University, Tsinghua University and Beijing Normal University. At this phase, HCBU encourages honors students to explore different disciples and gradually decides their majors according to individual interests and talents.
Personalized Learning Programfor MajorStudy
During thelast two years ofundergraduate period, HCBU provides Personalized Learning Program to students. Each honors student has an advisor who suggests major courses (~60 credits) for his study during junior and senior year. Such a student advisor is often famous scholars and researchers including Chinese ScienceAcademicians, Changjiang Scholars and senior doctorial supervisors. In addition to customized recommendation for major course study, they offer internship to students at their research labs to enrich student research experience and elevate their academic potentials.
Honors DoctoralProgram
Annually, more than 25 best students from admitted PhD candidates are selected from Beihang University to study in Honors Doctoral Program ofHCBU. To further enhance their theoretic background, HCBU invites renowned professors ofmathematics and physics to deliver seminar-style classes to the honors PhD students. HCBU also brings together outstanding experts and scholars in all fields to give distinguished lectures and seminars to bring the new perspectives ofscientific and engineering frontiers to honors PhD students. From their junior year, honors PhD students can apply for Innovation Fund Project supported by Beihang University to pursue their own research projects.